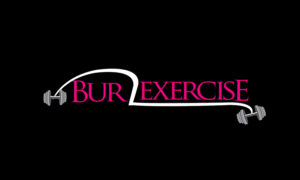 Burlexercise
Burlexercise is a medium – high intensity fitness class designed specifically for an all over body workout. Classes take you on a physical journey, burning calories, toning and tightening all those problem areas from top to bottom. The focus is to get you fit, in shape and feeling body confident but most importantly we'll make sure you are having fun exercising!
However, Burlexercise isn't just about getting fit. It's about embracing your feminine energy, feeling empowered, sexy and confident. Confident about your body, confident about who you are and you'll leave the class feeling beautiful and amazing!
The perfect activity for any hen who loves to dance and fitness. 
The class is 1 hour and 15 mins long. 
£10 per person for Glasgow Parties (minimum of 6 people).
We are happy to accommodate smaller groups or travel to other locations in Scotland– please contact us with your requests!
Virtual option available too (minimum of 4 people). 


"I live in London but I've started joining Burlexercise online. It's a really fun class with wonderful music. Ceza is a great choreographer; the moves are varied enough to be interesting, but repetitive enough that even a non-dancer like me can follow. As well as dancing, you'll work your upper and lower body. There are modifications if you're just started out. Whichever version you do, you'll love the joy of movement and feel warm and invigorated."
"Ceza is such an excellent coach. You can be sure she will always be cheerful, always smiling. She is also very passionate about her job you can tell ! I really appreciate the fact thar she always gives us options for exercices and advice. She makes sure that everyone is enjoying it. She also gives confidence to woman to like their own body. I saw the difference on me when I first started Burlexercices which was four months ago. I just love Burlexercices and Pilates ! Especially in lockdown because I'm sure I'm going to have such a good time! I highly recommend Warrior in Training!"
"Ceza's burlexercise was amazing today, I loved the full body work out and her choice of moves and music! 10/10 would recommend, she has a very warm and positive presence and I liked the mix of cardio and weights! It was on zoom and it was great that I could hear her and her music! Thank you Ceza"
"I really loved this class. It made me feel so good about myself and my body. The music was great, Ceza was helpful and friendly, and really considered how people could adapt the moves based on their ability or how much space they had"
"FUN! FUN! FUN! Do it! MOOD LIFTING! This is such a fab, fun class, smiley Ceza leads the way, with some really great upbeat tracks! She starts the class with some burlesque style moves, but she makes them easy to follow and the music is clear and I could hear her too! (Remembering this is lock down!) Then she leads into weights, I had tins of coconut milk! Then abs and a very good stretch at the end, some don't do this and it can lead to injury! This is my fav class so far and I have been a member for a long while now! Thank you Ceza, if there was a prize for MoveGB super star you would deserve it! (p.s. no she's not my sister!)"