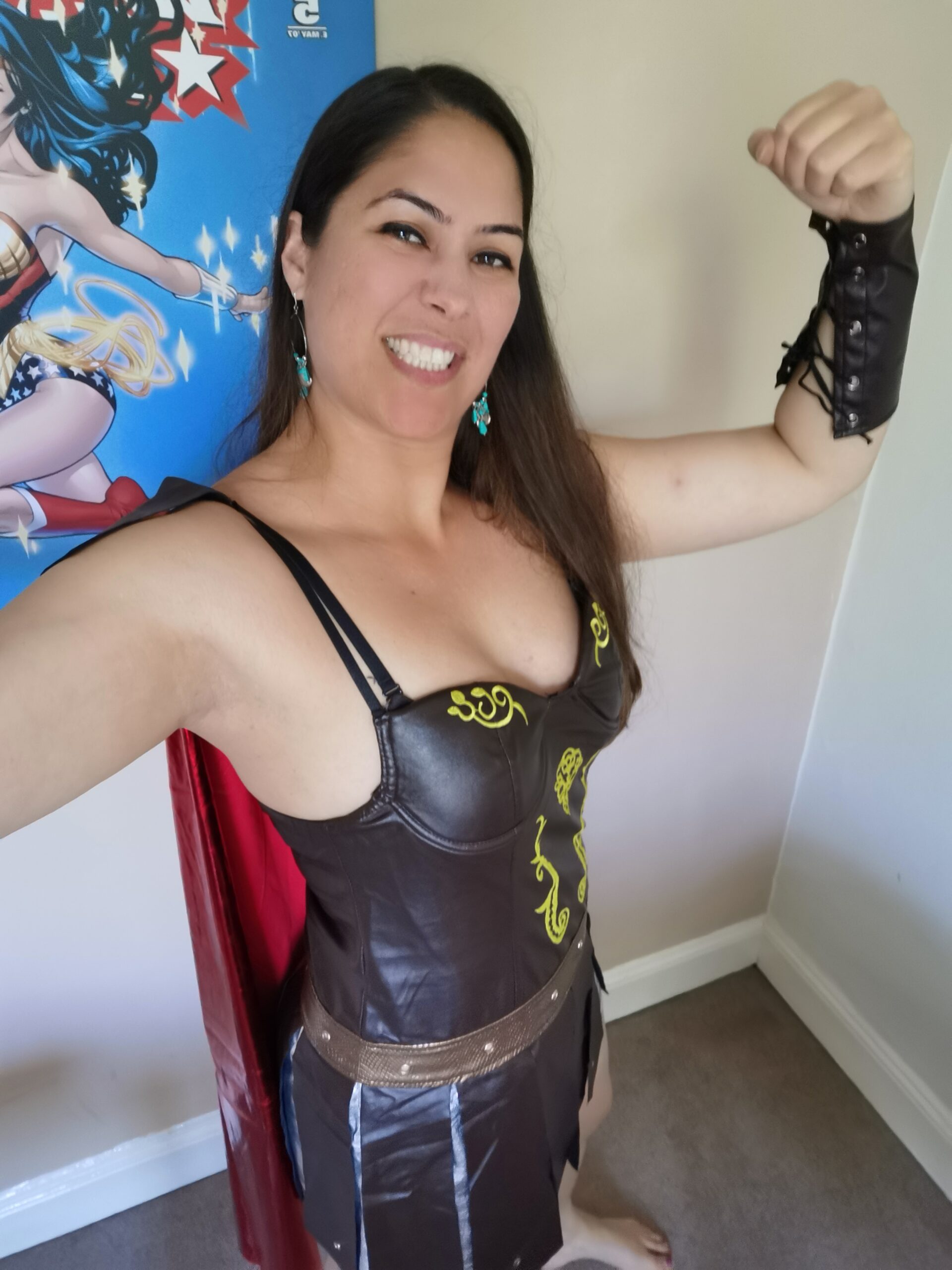 Ceza Ouzounian is an award winning Relationship Coach, Fitness Instructor, EAM Mentor, specialising in aligning the mind, body and soul. She is a qualified Pilates Instructor and Burlexercise Instructor, an accredited Energy Alignment Method (EAM) Mentor, and a Beyond Wellbeing Lifestyle Prescriptions© Provider. She is an International Best Selling Author, an inspirational Speaker and keen blogger. She is the Founder of Warrior In Training and the creator of Unleash Your Wonder Woman.
Ceza specialises in bringing mind, body and soul alignment through fitness, confidence and mindset. She works with those seeking to regain confidence and control over their body, have a deeper understanding of their relationships and learn how to live life on their terms.
She works with clients ready to enhance their fitness through awareness of their body, movement to enable increased flexibility, strength and mobility, and having fun and body confidence through fitness.
She works with those who are ready to look at the relationships in their life to understand how to connect and communicate with other betters, to improve their existing relationships and to learn about themselves.
She has worked with 1000's of people creating transformations in her role as a professional Fitness & Energy Coach and as one of the first 16 Energy Alignment Method (EAM) Mentors in the world.
She has spoken at events and national networking groups. She has been featured in Global Women Magazine, on Business Media Radio and has contributed many articles to Thrive Global. She has spoken at many events on the topic of Embracing Your Inner Warrior.
A lot of Ceza's work comes from her own experiences. After a back injury in 2010, Ceza embraced Pilates into her life to help her heal her back. Experiencing the amazing benefits of Pilates and the difference it made into her life, she decided to train as a Pilates instructor and bring this life changing fitness to the lives of many.
From there she trained as a Burlexercise Instructor, which allows her clients to embrace their inner showgirl, learn to love their body and be able to have fun while getting fit.
The Energy Alignment Method (EAM) appeared in Ceza's life when she needed it most. It took her on a journey of self-discovery that allowed her to fully step into her true self, be able to live and learn from being in an unsupportive relationship and create a business and life she loves.
Ceza is on a mission to help women and men learn to take control of their mind, body and soul, to go after their desires without fear, to step into their power and be the warrior they are.
Qualifications:
HFE Level 3 Diploma in teaching Pilates
Burlexercise Teacher Training
EAM Mentor Level 1 Accreditation 
Lifestyle Prescriptions Introduction Course
Meta-Health Foundation Course
Beyond the Beyond Wellbeing Facilitator
CACHE Level 2 Certificate in 

Counselling

 Skills course
Accredited Diploma Course in Relationship Counselling