With Pilates, you'll not only see the difference it makes to your health and fitness but you will also feel amazing!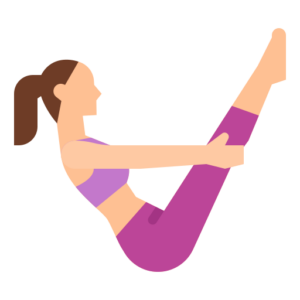 Pilates anytime anywhere - more than 100 videos to choose from, do it from the comfort of your home, garden or holiday location.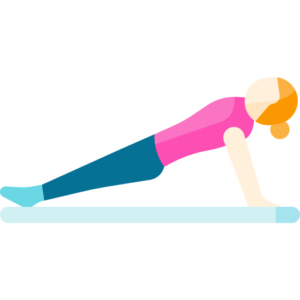 Join us for a live online Pilates classes or in person classes, following your instructor, Ceza, and being able to connect with other participants.
At Warrior In Training we know the importance of honouring your body, through fitness, eating well and sleeping well. Here you will find information about how you can look after your body with Pilates, that will strengthen, mobilise and increase flexibility, so that you are always at your best. It will teach you to appreciate and love your body for everything it allows you to do increasing your confident and that confident will show up in your everyday life. When you see how amazing it is, it isn't hard to feel confident in it. 
Whether you want to work out at home in your spare time, want to have the camaraderie of working out with others, or strengthen and stretch the whole body, we have something for you. 
Choose from the Pilates Membership allowing you to access Pilates at any time anywhere, or live in person and online classes. 
"Ceza is a fantastic Pilates Teacher. She is professional, informative, patient and driven. Her online classes are great, almost like she is in the room. Being a member of the online Pilates group means you have access to all Ceza's online classes. She posts new classes regularly and there is the ability to take previous sessions. Classes can be for all over fitness or designed to work on specific areas of the body. At the end of the class you feel rejuvenated, just as if you attended a class in person. Having access to the classes 24 hours a day, 365 days a year, wherever you are, is a great asset. She will answer any questions and give advice on the Pilates moves, which to do for a specific area. If you have had an injury, she will tell you which exercises to avoid. All in all, the Warrior in Training Pilates Online is fantastic to have in your health and wellbeing toolkit."
"The reason I love your classes is because you make us all feel very relaxed and comfortable. Whilst you work us hard it is in an extremely supportive way. 😀 No matter if it's a new or a simple, frequently done exercise you always make sure to detail all the points we should be thinking about to do it correctly. (But again in a relaxed, simple way... not strict or nagging 😉)."
"I live in London but I've started joining Burlexercise online. It's a really fun class with wonderful music. Ceza is a great choreographer; the moves are varied enough to be interesting, but repetitive enough that even a non-dancer like me can follow. As well as dancing, you'll work your upper and lower body. There are modifications if you're just started out. Whichever version you do, you'll love the joy of movement and feel warm and invigorated."
"Ceza is such an excellent coach. You can be sure she will always be cheerful, always smiling. She is also very passionate about her job you can tell ! I really appreciate the fact thar she always gives us options for exercices and advice. She makes sure that everyone is enjoying it. She also gives confidence to woman to like their own body. I saw the difference on me when I first started Burlexercices which was four months ago. I just love Burlexercices and Pilates ! Especially in lockdown because I'm sure I'm going to have such a good time! I highly recommend Warrior in Training!"
"Ceza's burlexercise was amazing today, I loved the full body work out and her choice of moves and music! 10/10 would recommend, she has a very warm and positive presence and I liked the mix of cardio and weights! It was on zoom and it was great that I could hear her and her music! Thank you Ceza"
Ceza is a first class Pilates instructor. She consistently offers an individualised exercise programme for every participant for every workout. She misses nothing and is very inclusive of everyone whether beginner or advanced. She offers alternatives for all levels and motivates, encourages and commends at every opportunity. I have only one "complaint", the hour goes in too quickly. I always leave the session with a sense of achievement and look forward to the morning after feeling when I know I've done Pilates with Ceza.
FREQUENTLY ASKED QUESTIONS
Not sure about Pilates?
Join the FREE 7 Days to a Happier Body with Pilates. This gives you the opportunity to get a taster of what to expect in a Pilates class and the Warrior In Training Pilates Online Membership.