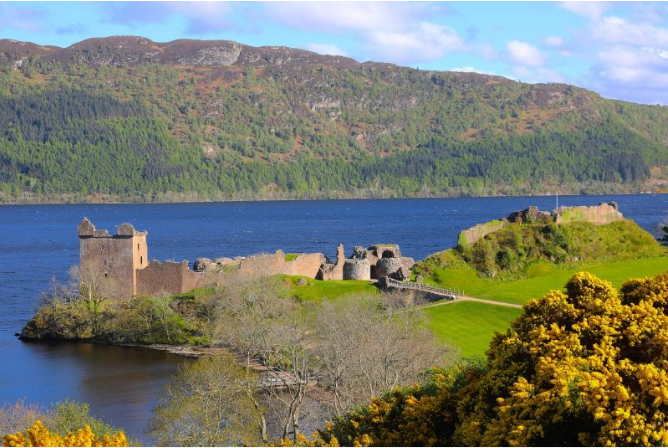 So excited to announce the Cookery & Pilates Wellness Break. This 4 day retreat is your chance to relax, renew and re-energise.
You will get to expand your knowledge of Pilates and improve your practise. If you have never done Pilates, it means you will get to grips with a deeper understanding of it. Experienced or a completely beginner, it means you get to take what you've learnt into your future Pilates practise.
You will also get to make and eat delicious foods with Nutritional Therapist, Susannah Alexander.
And you are surrounded by the beauty of nature. The venue is overlooking Loch Ness and surrounded by green, beautiful mountains.
What is Pilates?
Pilates is a series of controlled movements that work the musculoskeletal system. We focus on strengthening the body, while increasing flexibility and mobility.
The movements bring balance to the body, letting go of any stresses and tensions you are holding in your body and help relieve the aches and pains from daily life.
Check out the video below where we answer different questions about the Wellness Break.
I have injuries / am a complete beginner, can I still do it?
Yes! No matter what level you are at, you can still do the exercises, because there are lots of modifications and alternatives to accommodate different levels and any injuries or aches. That's the beauty of Pilates. It is suitable for everyone!
What will we be cooking?
Susannah will be coming up with lots of healthy and delicious recipes for you to make and enjoy. Any allergies or food considerations will be taken into account and accommodated during the retreat. Cookery lessons are informal, fun and fully interactive.
When is the Wellness Break?
11th – 14th August 2023.
Where is the Wellness Break?
It is in the Scottish Highlands overlooking Loch Ness.
How many people will be there?
There are only 6 spaces and they are filling up fast, so make sure you book your spot now.
How do I get more information?
Click the button below or send me a message.
How can I book?
Click this button.